Breakdown
Warm-Up, Movements, Roda
For those brand new to capoeira we offer Foundation classes where you will learn the basic fundamentals of this art form, gaining an understanding of proper technique, while increasing flexibility, strength and agility.
Although this class is primarily geared towards beginners and students up to yellow belt, we encourage students of all levels to come and perfect their technique.
A class at Capoeira Malês
This will give you a taste of a typical class at our school. Apart from the great workout you'll get, there will also be a good dose of laughter, camaraderie and encouragement.
Improve your overall health

Increase your coordination, rhythm and balance

Work all muscle groups with one activity

Learn about Brazilian culture
Learn Portuguese

Learn to play new musical instruments

Benefit from a family focused environment

Create new friendships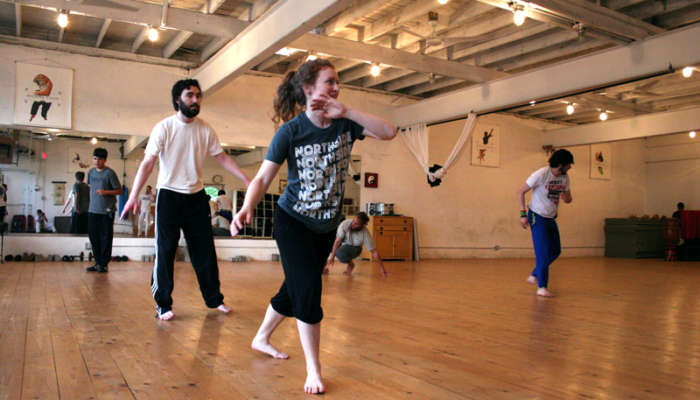 What to bring
towel
t-shirt
water bottle
comfortable and breathable pants or tights
no shoes required, we train barefoot
We ask that you come to class 15 minutes before the official starting time to allow time for registration.
| | | |
| --- | --- | --- |
| First Class | New Students | Malês Students | Visitors |
| Free | $20 | $30 |
| | | | |
| --- | --- | --- | --- |
| New members First month | Lite 1 class/week | Standard 2 classes/week | Unlimited |
| $60 | $100 | $135 | $165 |
| | | |
| --- | --- | --- |
| Lite 1 class/week | Standard 2 classes/week | Unlimited |
| $240 | $325 | $390 |