Capoeira instills the values of responsibility and self-confidence, all within a nurturing, safe and fun environment. Children develop physical and social skills through play-based exercises designed to teach the basic movements of capoeira.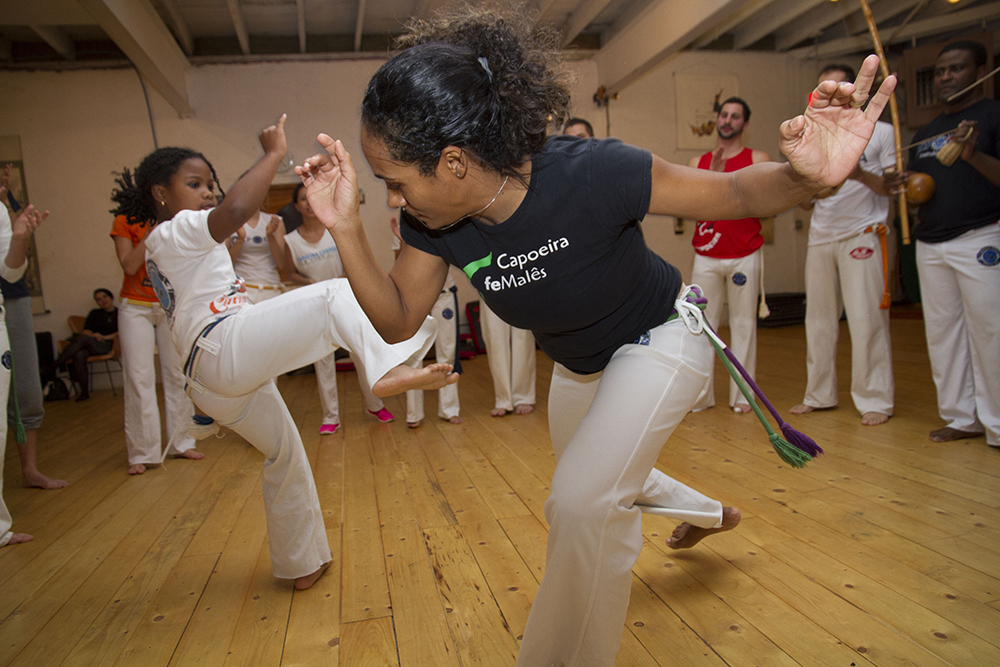 Physical
Co-ordination
Balance
Agility
Flexibility
Aerobic fitness
Musical skills
Social
Self-esteem
confidence
Expression
Discipline
Patience
Respect
Meet the instructor
Jorge "Tropa" Libaque
He's been training capoeira since 2004 and is one of the main "capokids" instructors. His passion for education and engaging enthusiasm is driven by his extensive knowledge on the many benefits of martial arts and its positive impact on the development of children of all ages.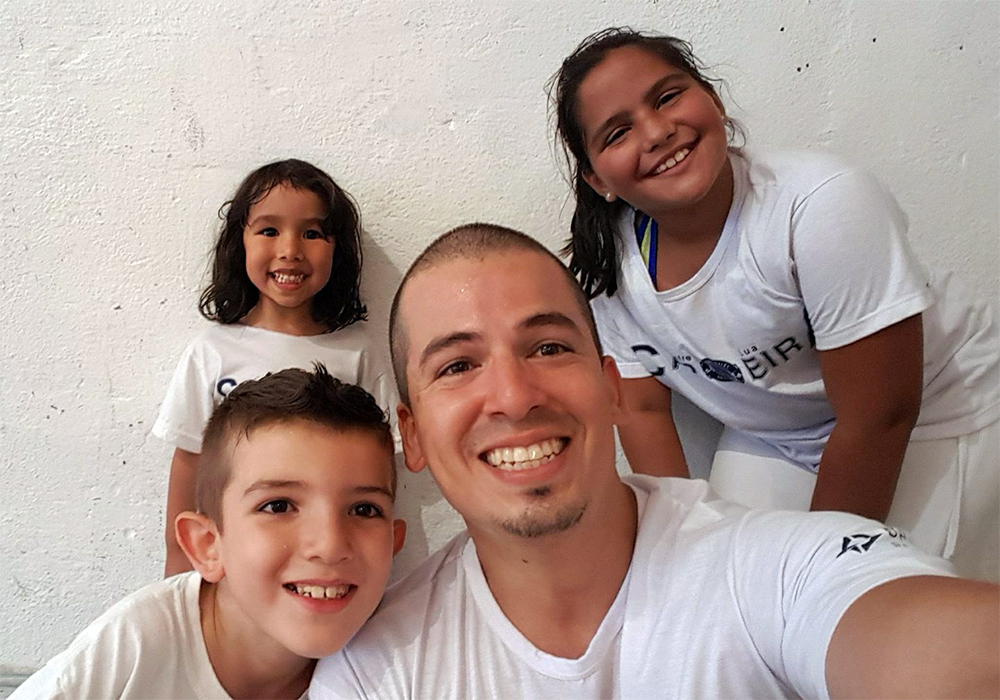 Some words from our parents
Tropa has been great as a role model and teacher for Anaya, providing her with friendly personable support in the development of motor skills, physical coordination and confidence in addition to the myriad skills and benefits that come with the practicing of capoeira. I am proud to have him as a teacher in her life and have seen definite real world gains and benefit in her coming to class.
We have seen Rosa steadily progress under Tropa's guidance. He is an amazing teacher, never losing his patience with the kids. We highly recommend Males Capoeira kids class.
Since the kids program started at Malês Capoeira I've had my son and two nephews enrolled. Capoeira helps the kids with their focus, social skills, their rhythm and confidence. It involves independent and group activities that slowly builds strength, agility and discipline. What I love the most is the music. My kids sing and play instruments!